Consignment of BRDECO Decorative And Insulated Panel To Dubai
Views:84 Author:Maggie Wong Publish Time: 2017-12-04 Origin:Site
On 28th November, the Decorative and Insulated Panel manufactured by BRDECO was consigned to Dubai. This batch of insulated panel is totally about 5200M2 with Liquid granite lacquer facing, colored sand facing and fluoro-carbo paint facing. That marks a more solid step of our company in exploring the overseas market in Middle East.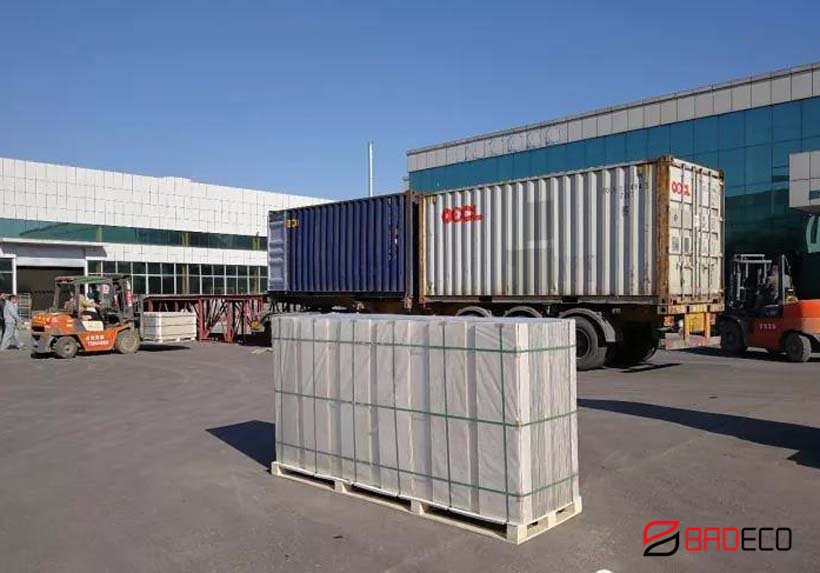 This batch of insulated panel is a kind of new type environment friendly building materials integrated with insulation, decoration, fire-proof, energy saving. This customer has visited our factory and satisfied with the fully automatic production line, excellent management model, advanced production equipment of our company. We have guided him to the projects of famous real estate company to learn the construction technology.
BRDECO is a famous Environmental-friendly building material manufacturer in China. We are specialized in manufacturing the integrated panel for insulation and decoration( such as EPS Panel, XPS Panel, PU Sandwich Panel, Rock Wool Panel, Glass Wool Panel), Cool Room Panel, Steel Structure( such as truss deck), garage doors, etc.
Any questions about our product, please feel free to contract with us by phone or email at any time. (Mobile./whatsapp: +86 18838184177; Tel.: +86 374 702 85 77; Email: brd@bundesteel.com)