Mr Syaifan From Malaysia Visits BRDECO For Sandwich Panel
Views:162 Author:Site Editor Publish Time: 2019-03-01 Origin:Site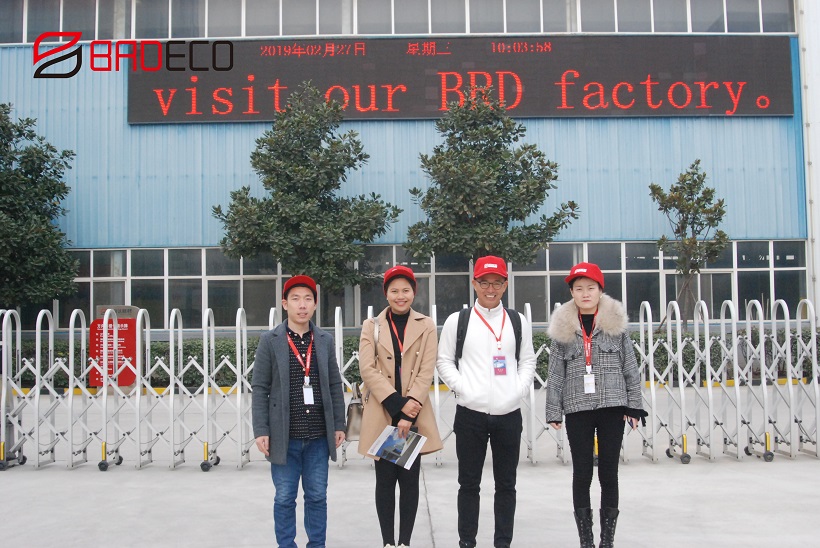 Since the reputation of BRD has spreaded all over the world, more and more friends are attracted to BRD factory for cooperation. And the market share of BRD has gained much progress over the years.
On February 27th, Mr Syaifan from Malaysia visits BRD for project in Kuwait to which more than 22000 square meters of sandwich panels for walls and roofs will be applied.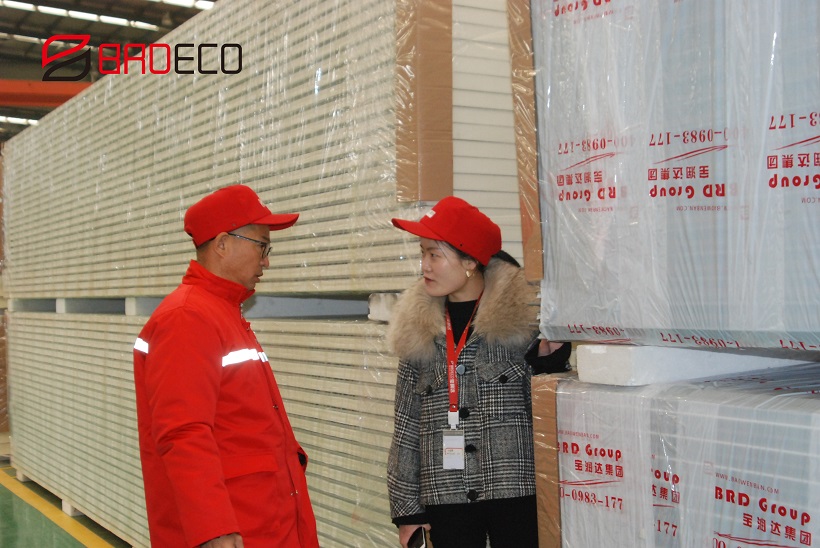 Kuwait has a tropical desert climate with high temperature and drought throughout the year. The exterior walls of the building are directly affected by the wind and sand outside, so the quality of exterior wall clading panels is of paramount importance.
Sales manager Ms Donna Zhao recommends the customer to choose PU sandwich panels for walls and roofs, which is waterproof, moisture-proof, heat-insulating and energy-saving. The closed cell ratio is over 97%. In addition, PU sandwich panel manufactured by BRD is fire-retardant to keep the buildings safe at a high standard.
While visiting the production line, Mr Syaifan is deeply impressed by the highly automatic production and management. Mr Syaifan comments that I have full confidence that sandwich panels manufactured by BRD will meet my requirements greatly.